Taxi Transfers To and From Ankara Esenboğa Airport
Find Unbeatable Value Taxi Transfers


Ankara Esenboğa Airport Taxis - Fares, Distances and Where to Find Them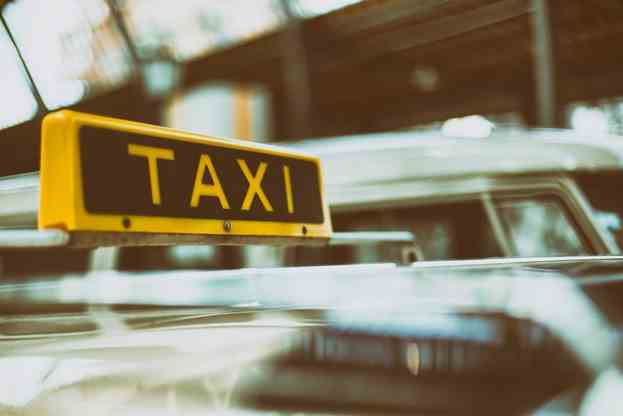 It is convenient and accessible to ride taxis in Ankara. Most of their primary stops are located outside huge and famous establishments.
Taxis in the city are also available for online booking. In this way, passengers will have hassle-free travel around the area.
Most of the taxis in Ankara are metered. The base fare is ₺7.50, the additional charge per kilometer is ₺6.00, and the waiting time fee is ₺40.00.
Esenboga Taxi is the primary taxi cab operator in Ankara Esenboga Airport. To book a cab, please contact them at +90 312 398 00 00 / ext. 1258.
Taxis at Kaunas Ankara Esenboga Airport
Taxis in Ankara Esenboga Airport are available and accessible 24/7.
They are located at designated taxi bays outside the Arrivals and Departures Hall of Domestic and International terminals.
The airport is approximately 27km or about 30 to 35 minutes drive to and from Ankara City Center via the Ozal Bulvari route.
The taxi rate from the airport to the City Center area and vice versa ranges from ₺180.00 to ₺190.00.
Passengers should be aware that taxi fares may vary without notice.
Taxi fares to & from Ankara Esenboğa Airport (ESB)
| Book | Origin / Destination | Duration (Mins) | Distance | Up to 3 passengers | Up to 4 passengers | Up to 6 passengers | Up to 7 passengers | Up to 10 passengers | Up to 13 passengers | Up to 16 passengers | Up to 19 passengers |
| --- | --- | --- | --- | --- | --- | --- | --- | --- | --- | --- | --- |
| Book | Ankara | 30 | 28 KM | - | €54 | €68 | €68 | €75 | €81 | - | - |
| Book | Goreme | 300 | 370 KM | - | €396 | €562 | €422 | €439 | €457 | €615 | €702 |
| Book | Ankara Golbasi | 50 | 50 KM | - | €67 | - | €80 | €84 | €88 | - | - |
| Book | Lalabel | 50 | 55 KM | - | €84 | - | €150 | €158 | €168 | - | - |
| Book | Kizilcahamam | 75 | 80 KM | - | €123 | - | €141 | €150 | €158 | - | - |
| Book | Cankiri | 95 | 120 KM | - | €194 | - | €256 | €281 | €299 | - | - |
| Book | Eskisehir | 240 | 286 KM | - | €281 | €879 | €387 | €422 | €439 | €534 | - |
| Book | Afyonkarahisar | 240 | 300 KM | - | €351 | - | €387 | €404 | €422 | - | - |
| Book | Zonguldak | 250 | 310 KM | - | €203 | €615 | €527 | €615 | €615 | €615 | €738 |
| Book | Konya | 310 | 321 KM | €351 | €351 | - | €369 | €387 | €404 | - | - |
| Book | Sakarya | 265 | 335 KM | - | €527 | €615 | €527 | €615 | €615 | €615 | €738 |
| Book | Erkilet Airport | 250 | 340 KM | - | €316 | €613 | €422 | €439 | €457 | €527 | €597 |
| Book | Uchisar | 240 | 345 KM | - | €438 | €562 | €508 | €562 | €562 | €615 | €702 |
| Book | Cappadocia | 260 | 370 KM | - | €351 | €457 | €422 | €439 | €457 | €666 | €702 |
| Book | Kayseri | 300 | 425 KM | - | €392 | €527 | €508 | €562 | €562 | €615 | €667 |
| Book | Bursa | 295 | 427 KM | - | €527 | €527 | €527 | €527 | €615 | €615 | €702 |
Taxi Transfer Customer Reviews
Available Transfer Options